In almost 24 hours the greatest Tecmo tournament in Waterloo, IA will once again commence at Spicoli's Bar.
As of right now we have 58 registered participants. It's not too late to sign up still and we will allow walk-ins. We do prefer you to
register in advance
though if you can.
Here's a quick rundown of how things will start tomorrow.
11:00am - 12:00pm:
Player check-in and equipment set up. Once we got systems up and running, folks are welcome to get some warmup games in if they want.
12:30 - 12:45:
We will have a brief welcome and introduction to go over a few things.
12:45:
We begin the tournament play.
If a player hasn't arrived at the time play begins we will postpone their match for as long as the first round games are going on. If they haven't arrived by the time all other first round games have completed then that person will have to forfeit.
Entry is $15. Please have cash ready for it. There is an ATM in the bar (I think). Better make sure you have cash handy.
Each participant will get a drink deal. Last year I believe they gave everyone two free drink tokens that were good for beer or well drinks. They also have a kitchen so you can order food while you're there.
Friday night (tonight I guess) we plan to go to
Lava Lounge
for some pre-tourney socializing. We do not plan to have any Tecmo going but if you want to meet up with us you are welcome to. Just look for the short bald guy. We'll tweet out info when we get there (@TomczakBowl).
That's all for now. So I'll leave you with this photo of the coveted Tomczak VI trophy.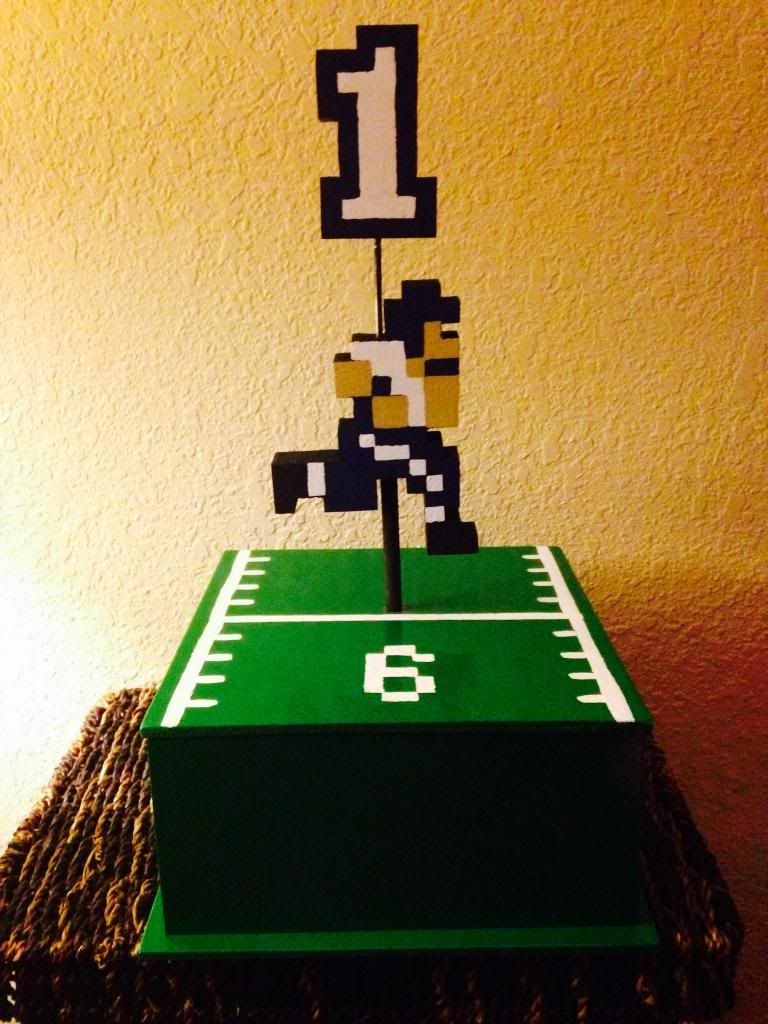 Some lucky bastard is taking this home with them.